Shopping Cart
Your Cart is Empty
There was an error with PayPal
Click here to try again
Thank you for your business!
You should be receiving an order confirmation from Paypal shortly.
Exit Shopping Cart
Mercy Christian Counseling
NCCA Licensed Clinical Pastoral Counseling with Temperament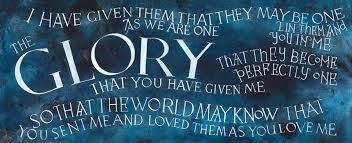 My absolute favorite passage of scripture is John 17. The setting is the upper room following the Passover meal, that time we have come to know as "The Last Supper." Jesus has been wrapping up His final instructions to the Twelve before His arrest, when we come to the events of Chapter 17.
In this passage, Jesus prays for Himself, His Twelve, and remarkably, "for those who will believe in Me through their word"—including you and me!
I find it extraordinary that Jesus was praying for us, so lovingly and fervently—long before we were ever born—just before His arrest. That fact alone is a wonder, but what He prayed for us has changed my relationship with Him, as I hope it will change yours, drawing you even closer to Him.
Here is a summary of the main points brought out in Jesus' prayer:
He thanked His Father for the authority given Him so that He can give eternal life to those God has given Him. Make a note of this: God has given Jesus authority over all mankind to save them. If you are saved, it is because God first gave you to Jesus.
Jesus did not pray "for the world," but for those whom God had given Him. He prayed that they (and we) would be kept by the name of God that we may be one in the same way that God the Father and Jesus Christ are one.
Jesus said that the world hated the disciples because they were not of the world. He did not pray for God to take them out of the world, but that He would protect them from the Evil One. As Christians, we are not of this world, even though we still reside in the world. We have been transformed into citizens of heaven. Because of this, there will be times when we, too, are hated by those who are not citizens of heaven (and this includes the demonic world). However, because Jesus already prayed the Father to protect us from the Evil One, then we need not fear him at all, nor those of the world who do Satan's bidding.
Verses 20-23 require a focused and thoughtful reading:
I do not pray for these alone [the Twelve], but also for those who will believe in Me through their word; that they all may be one, as You, Father, are in Me, and I in You; that they also may be one in Us, that the world may believe that you sent Me. And the glory that You gave Me I have given them that they may be one just as We are one: I in them, and You in Me; that they may be made perfect in one, and that the world may know that You have sent Me, and have loved them as You have loved Me.
Consider those words carefully. We are made one with the Father and Son because of the love of God. In fact, God loves us just the same as He loves His Son Jesus, because Jesus gave His glory to those who believe in Him.
In the closing verses of Chapter 17, Jesus reiterates the purpose for His declaring the love of God to us: "that the love with which You loved Me may be in them, and I in them." In other words, that we may be one with God the Father and Jesus Christ.
Christian Brother and Sister: did you know that Jesus considers you to be one in Him and the Father, and They in us? I hope you will fully take that in, such that the trials of this life will lose their power over you altogether. For we are not of this world. Glory to God.
Susan A. Haberkorn, Ph.D.
NCCA Licensed Clinical Pastoral Counselor
 
Categories: None
/