Shopping Cart
Your Cart is Empty
There was an error with PayPal
Click here to try again
Thank you for your business!
You should be receiving an order confirmation from Paypal shortly.
Exit Shopping Cart
Mercy Christian Counseling
NCCA Licensed Clinical Pastoral Counseling with Temperament
Immune Health and Digestion 101: Ya Gotta Chew, and Ya Gotta Poo
by Susan A. Haberkorn, Ph.D., NHP
That's right, friends; I did say poo. About 70-80 percent of your immune system operates between your lips and your anus. Your health, in large measure, depends on the trillions of beneficial bacteria that live in your alimentary canal, aka, digestive tract. The alimentary canal includes the mouth, pharynx, esophagus, stomach, small intestine, large intestine, and anus.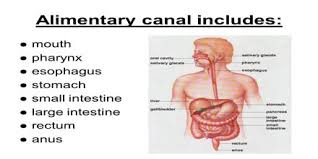 What, you may ask, do chewing and pooing have to do with it? Chewing and pooing are the Alpha and Omega of digestion: the beginning and end. Chewing your food properly provides mechanical breakdown of food into smaller particles. As you chew, saliva is secreted into your mouth. Saliva has a two-fold purpose: 1) to moisten food so you can swallow it; and 2) saliva contains several enzymes that begin the chemical breakdown of carbohydrates and fats, starches, and protein. It also contains an enzyme that destroys harmful bacteria by digesting the cell wall.
The mechanical and chemical actions involved in proper chewing prepare each bite to be converted into energy that your body can use. The probable outcome of wolfing down food without proper chewing is digestive upset, inefficient processing of nutrients, putrefaction of food further along in the digestive tract, gas, bloating and possible illness from the harmful bacteria that come with the food. Under these circumstances, your gut flora (beneficial bacteria) will also become out of balance. Thus, you will experience negative immune effects.
At the other end of the equation is elimination. When your digestion is upset by ineffective chewing, you will experience either diarrhea or constipation. Diarrhea occurs when food moves too quickly through the intestines (often caused by the harmful bacteria not destroyed by saliva); and constipation occurs when food moves too slowly. How you chew your food is only one aspect of the end result, however. Dehydration, poor dietary choices, "bad" microbes, and use of pharmaceutical drugs all play a role in your body's digestion and elimination processes. They also can lead to reduced numbers of beneficial bacteria in the gut, resulting, once again, not only in inefficient digestion but also in negative immune effects. The bottom line—no pun intended: Failure to have at least one hearty bowel movement every three days (even though you are eating regularly), is generally considered abnormal and means you are likely toxic. A more frequent elimination (at least once per day) will help you feel better.
Partially digested and undigested food due to lack of proper chewing will make you sick. Recirculating toxins from a sluggish bowel will make you sick. If you seem to feel tired and listless frequently, look first to your digestive system. Are you chewing, and are you pooing? The answer to better health may lie therein.
References:
1. "Your gut is the cornerstone of your immune system." https://www.health24.com/Medical/Flu/Preventing-flu/your-gut-is-the-cornerstone-of-your-immune-system-20160318
2. Definition of alimentary canal: https://www.britannica.com/science/alimentary-canal
3. "Bowel Movements: What's Considered Normal?" https://www.everydayhealth.com/hs/guide-to-constipation-relief/bowel-movements-whats-normal/
Categories: None
/