Shopping Cart
Your Cart is Empty
There was an error with PayPal
Click here to try again
Thank you for your business!
You should be receiving an order confirmation from Paypal shortly.
Exit Shopping Cart
Mercy Christian Counseling
NCCA Licensed Clinical Pastoral Counseling with Temperament
RECONNECTING TO YOUR MARRIAGE COVENANT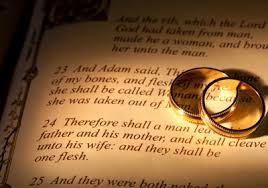 Marriage and divorce are both common experiences. In Western cultures, more than 90 percent of people marry by age 50. Healthy marriages are good for couples' mental and physical health. They are also good for children; growing up in a happy home protects children from mental, physical, educational and social problems. However, about 40 to 50 percent of married couples in the United States divorce. The divorce rate for subsequent marriages is even higher. (Adapted from the Encyclopedia of Psychology)
The statistics quoted above are true for Christians as well as non-Christians. This is a staggering failure that should both shock and alert every married couple to the reality that their union is vulnerable to attack and destruction. I see couples every week who are locked in battle because they have forgotten their vows and are instead caught up in their own selfish demands and sins. Are the promises made at the altar mere words, just part of the "show" of sentimentality? God forbid! Traditional wedding vows are steeped in the true order and purposes of God for the benefit of humankind.
Marriage was instituted by God in the Garden of Eden when He said, "It is not good for the man to be alone. I shall make him a helper comparable to him. . . . Therefore a man shall leave his father and mother and be joined to his wife, and they shall become one flesh." (Genesis 2) This becoming like one flesh is certainly found in the moments of physical union but also in the spiritual connection forged during sexual intercourse. A couples' spirits are intermingled during this time and a bond is formed. That's why broken marriages are so painful—you have literally severed a part of your spirit.
Whenever a couple chooses to marry in a such a way that their ceremony acknowledges God as the Author of marriage—whether in a church, with an ordained minister, or by their choice of traditional Christian vows—they must do so in the sober understanding that they are making a covenant with each other before God. As it says in the wedding service, this is not to be taken lightly. They are going to need all the strength of their faith in the years ahead to sustain this commitment. I think couples would do well to dust off their vows and have a recommitment ceremony every few years as a reminder of the promises that are to bind their covenant.
To have and to hold from this day forward… This signifies a change in the relationship. This means that the other person belongs to you, and you to them. You are giving up your right to operate independent of the needs of your spouse. "The wife does not have authority over her own body, but the husband does. And likewise the husband does not have authority over his own body, but the wife does." (1 Corinthians 7:4)
For better, for worse… You are promising to hang in there with your spouse no matter what comes.
For richer, for poorer… You acknowledge that your relationship is not based on the changing tides of material wealth, but on something spiritual, eternal.
In sickness and in health… You are committing to care for one another in times of good health and poor health. You are promising not to abandon your spouse when they become sick or decline with age. "
To love, honor, and cherish… This means you are committing to always look out for the welfare of your spouse first, to never say and do things to bring discredit to them, and to see them as the most precious of all your human relationships. For a Biblical definition of love, see 1 Corinthians 13:1-10. This passage is often found in the wedding service.
Forsaking all others… Forsake means to put all other physical, sexual, spiritual, and soulish relationships out of your life for good.
As long as you both shall live ('til death do us part)… You are promising to do these things until one of you dies, which is the natural end to marriage.
There are no "ifs" or "excepts" in these vows. The question is: Are you a person of your word? When you violate any of these promises, you become a covenant breaker.
"Therefore what God has joined together, let not man separate." (Matthew 19:6 and Mark 10:9)
Breaking of the marriage covenant involves sin, which not only damages your relationship with your spouse but also your relationship with God. If you have broken your vows, pray first, submit to God in repentance, and seek your spouse's forgiveness and recommit yourself to the promises made before God at the marriage altar. You may also need to seek the help of a Christian counselor or your pastor as you sort through the aftermath. God wants to see your marriage healed, and He has promised that "The Lord is near to those who have a broken heart, And saves such as have a contrite spirit." ( Psalm 34:1 )
Susan A. Haberkorn, Ph.D.
NCCA Licensed Clinical Pastoral Counselor
Categories: None
/